Don't Get Left Out in the Cold! Grab Cool Elkay SPIFFS and Create Warm, Cozy Kitchens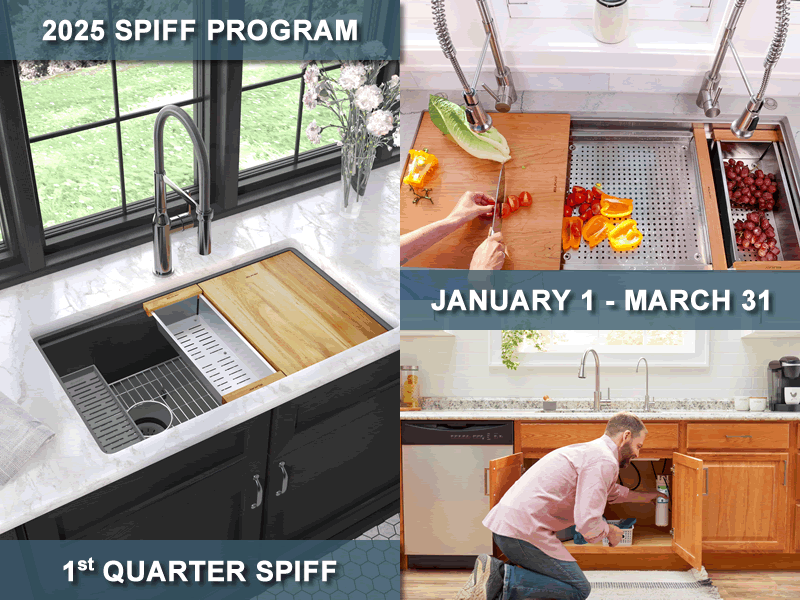 Elkay 2022 SPIFF is structured enough for success and flexible enough for creativity.
2022 First Quarter Bonus Products:
Earn $200 for Dart Canyon™ sink.
Earn $50 for Lustertone Iconix™, Quartz Luxe™ (undermount only), ezH2O Liv™ built-in filtered water dispenser, and fireclay workstation kitchen sink kits.
Here is what you earn in our standard program:
$25 for qualified Crosstown® with Interchangeable Apron sink and fireclay (non-Workstation kitchen sink kits) and Circuit Chef™ sink kits.
$10 for qualified Quartz Classic® (undermount only) and Crosstown® undermount and dual mount sink.
$10 for qualified fireclay bar sink.
$5 for all faucets, including 2-in-1 Filtered Kitchen Faucet - Launching 2/2022 (Does not include Everyday faucets).
It's never been easier to add up all the extra cash for selling Elkay.
Check here for a full list of qualifying products.